Hiring a young person with no experience is both an opportunity and a risk for any company. To promote training and help young people enter the job market, the internship agreement and work-study contract are the most suitable solutions, offering your company a host of facilities.
However, these are two completely different statuses that you need to fully understand before hiring, to avoid unpleasant surprises.
Contract and status
Here's the fundamental difference between a work-study student and a trainee:
The intern is a student, bound to your company by an internship agreement.
The work-study student is an employee of your company, bound by an employment contract.
In addition, there are two types of work-study contracts:
Apprenticeship contracts available to all companies
The professionalisation contract, for companies subject to training funding obligations
Remuneration of interns and work-study students, and cost to the company
This is one of the most important points, and the one with the highest number of irregularities.
Cost of a trainee
Trainee remuneration is only compulsory for agreements lasting more than 2 months, and must be at least 15% of the hourly ceiling set by the French social security system (currently €3.9).
The minimum gratuity is tax-exempt, but social security contributions apply to higher salaries.
For the duration of the internship, the company must offer the same benefits and rights as other employees: transport costs, canteen, etc.
To find out all you need to know about trainee remuneration, visit our regularly updated public service website.
Cost of a work-study student
Remuneration varies according to age, length of training and current year. This can range from a minimum of 27% of the SMIC for an apprentice under 18 in his first year, to 78% of the SMIC for a 25-year-old apprentice in the third year of his contract. Students over the age of 26 are entitled to a salary equal to the minimum wage.
Note: if the agreed minimum wage is higher than the SMIC, it must be used as the basis for calculation.
Because of their employee status, apprentices are entitled to the same benefits as other employees: luncheon vouchers, reimbursement of expenses, etc.
In addition, depending on the type of contract, the company must cover all or part of the apprentice's training costs, as well as any costs associated with training the apprenticeship supervisor.
To promote the integration of young people into the workforce through work-study schemes, the government is proposing a reduction in employers' contributions, as well as grants of up to 8,000 euros in 2021 for the hiring of a work-study student.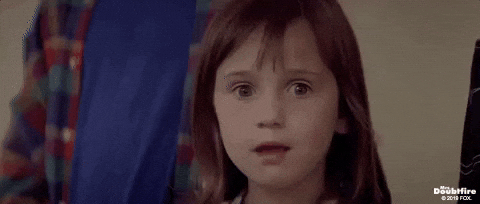 Course duration
Under no circumstances may internships exceed 6 months, spread over the same academic year and within the same organization. On the other hand, work-study contracts are much more flexible, ranging from 6 months to a maximum of 3 years.
Conditions and beneficiaries
In the wake of past abuses, the legislative framework has been strengthened for both trainees and apprentices.
Hiring a trainee
The internship must be part of an educational program, which means that the intern must be enrolled in a school or university.
The number of trainees is limited to 3 for companies with fewer than 20 employees, and to 15% of the workforce for companies with more than 20 employees. What's more, if a number of trainees work in the same position, there must be a waiting period of more than a third of the previous period, i.e. 2 months after a 6-month traineeship.
In addition, even though they are not salaried employees, trainees are entitled to time off if their internship agreement is for more than 2 months.
Hiring a work-study student
The work-study scheme is reserved for young people aged 16 to 29, with the possibility of obtaining exemptions for minors over 15 who have completed secondary school, as well as for disabled workers and top-level sportsmen and women over 30.
The apprentice must be accompanied by an apprentice master, who is an employee of the company and has the professional and moral skills to carry out his or her mission.
Except for specific exceptions, the maximum number of apprentices in a company is limited to two per apprentice master.
Should I hire a work-study student or an intern?
It all depends on your company's needs, but also on your possibilities.
Trainees have the advantage of being much cheaper for employers, but are often less prepared for the professional world than apprentices. Above all, they can only stay with your company for a maximum of 6 months, which limits the possibilities for building the future, unless the internship agreement leads to a new job.
On the contrary, a work-study contract is a long-term commitment, giving you the opportunity to train a young person in your profession and in the specific features of your company. Apprentices cost more, but are often more productive, thanks in particular to their salaried status, which gives them obligations to achieve results. What's more, the numerous government subsidies available make apprenticeships an ideal solution for hiring young people.
A final word
It's important not to lose sight of the fact that the intern or trainee is joining your company for training purposes, which is the main aim of an internship agreement or work-study contract.
It's not a question of cheap labor, but rather a gamble on the future, allowing you and your company to integrate young people under the best possible conditions.
One more question? Any comments? Need help with this? Our teams are available to answer your questions and help you manage your business on a daily basis.