Context
Following the successive acquisition of several companies. Our customer was considering the relevance and efficiency of its current accounting organization. The ultimate aim is to define a consistent and efficient accounting and financial operating model across the Group.
The project is divided into 2 phases:
An initial phase to diagnose the operational efficiency of the Shared Services Center and draw up scenarios
A second phase of evaluation of these accounting organization development scenarios in the light of the current situation of the customer and its subsidiaries.
Altermès was involved in the accounting process mapping phase of the Shared Service Center. Our assignment consisted in mapping the purchasing, treasury, expense accounts and cross-functional processes on the basis of interviews with various CSP managers.
Our analysis has enabled us to identify the strengths and weaknesses of the current accounting organization, which is essential to the development of different development scenarios.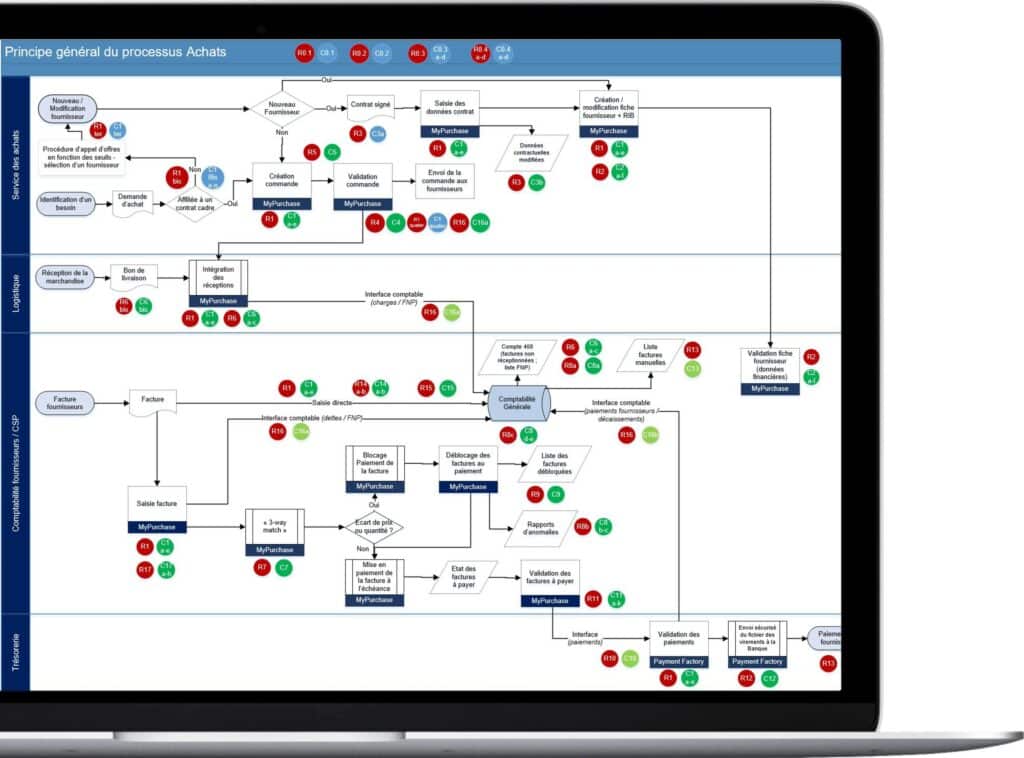 Deliverables
Process mapping for each company and description of cross-functional processes
Analysis of the strengths and weaknesses of each process
Report on the main findings of our study
Tools used
Using Microsoft's VISIO tool for process mapping
---
Altermès has the IT and business teams to support you in :
mapping your processes and understanding your business needs
a solution tailored to your needs
📞 If you'd like to map your accounting processes to improve their operation, contact us!
🔍 Find out more about our consulting services!