Context
Following the takeover of an accountancy file, our client entrusted us with the management of supplier payments. With this in mind, we proposed using LIBEO to :
set up a secure payment process,
avoid errors thanks to double invoice validation,
secure internal control by clearly defining each person's tasks,
increase productivity by planning supplier payments.
Solution overview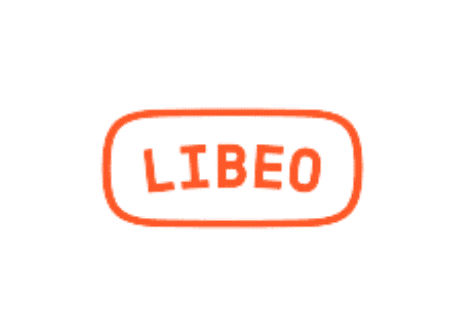 LIBEO is a tool for collecting and paying supplier invoices.
Invoices can be imported in 4 different ways:
Send to a dedicated e-mail address
Drag and drop onto the platform
Scanning from the mobile application
Merchant connectors
LIBEO integrates an OCR function for extracting invoice data. A check is then required to validate the information (supplier, amount, payment method, payment date, etc.).
Once the invoice has been validated, all you have to do is put the invoice into payment, so that it is paid on the due date or on the date indicated in the review.
The supplier's bank details will have already been entered into LIBEO. In the absence of such bank details, LIBEO will automatically contact suppliers to obtain them.
👆 OCR definition
Optical Character Recognition : an optical character recognition module that automatically converts a paper document into a string of computer characters.
Integration with Cegid LOOP
Since we use Cegid LOOP to manage our customers' accounting, it was important to have a supplier collection and payment tool that integrated well with LOOP. Such is the case with LIBEO.
Setting up the connection was relatively straightforward, with good support from the LIBEO teams.
Purchase invoices are immediately transferred to LOOP once they have been validated in LIBEO.
Setting up a purchasing process in SMEs
The LIBEO solution really enabled us to set up a purchasing process in an SME context. This avoids errors by double-checking invoices, and reduces the risk of fraud thanks to the separation of tasks.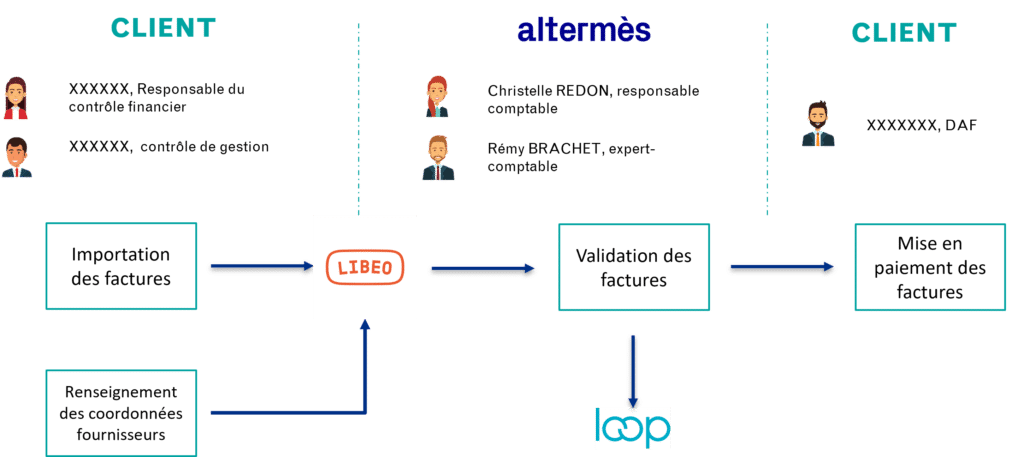 Account validation and activation
The only difficulty we encountered was the deployment time, which is not negligible. Between the activation of our bank accounts and validation by the Banque de France, it took us almost 6 weeks to be able to fully use LIBEO payment. You need to factor this time into your deployment project.
Our feedback on LIBEO
Use
The tool is very easy to use. We quickly got to grips with the tool on both the customer and Altermès sides. Customer support answered all our questions.
Solution limits
Although LIBEO has recently integrated payment in GBP and USD, the tool is not yet able to integrate foreign currency accounts.
Results
The solution meets all the requirements initially forecast. We hardly need to access bank accounts any more, and we can now schedule payments on due dates.
Unlike some other platforms that rely on their versatility, LIBEO is ideally suited to the needs of supplier invoicing. The solution is ideally suited to SMEs or subsidiaries with no existing supplier payment management tools.
---
👆 Would you like to find out more about our accounting services or about our digital accountancy services for VSEs and start-ups !
👆 For more information on the digital transformation of the finance function in VSEs and SMEs !
❓ If you would like us to support you in a technological transformation project, contact us !